New season Romney lambs make $193
Posted: 12 November 2021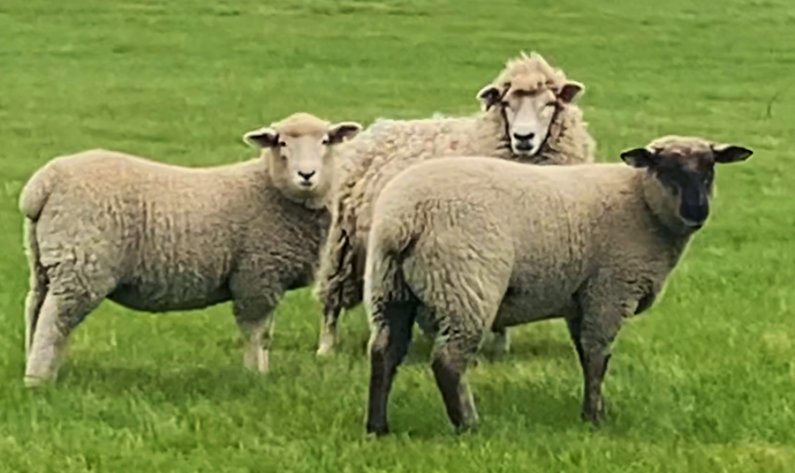 Meadowslea Ram clients, Rowlands Partnership near Darfield, have just killed a pre-weaning draft of August-born lambs at 20.3kg for a return of over $193.00. The line of over 90 lambs were a balance of straight Romney lambs, as well as lambs sired by Kelso Terminal black face rams, and included twins and singles.
Meadowslea stud principal David Giddings said the exceptional line of lambs exhibited the body type the stud has been aiming for in recent years, with terrific depth of body and strong hindquarters in a moderate, early maturing frame. He says it shows the exciting progress the stud has made with their Romney breed in recent times. Phenomenal increases in growth rate and yield have been achieved while at the same time fertility, survival, and mothering ability have lifted to a whole new level.
David says Murray and Jenny Rowland run a mixed cropping operation and changed to Meadowslea Romney rams around five years ago after using various crossbreeds. They wanted a more moderate framed ewe that could handle tough conditions and bounce back easily, and to get a good number of lambs away early before the dry sets in. Jenny says the results from selecting deep-bodied, moderate sized Romney rams is really showing up in the lambs this year. The younger Romney ewes are really leading the way with the straight Romney male lambs some of the best in the first draft, and the ewe lambs are very exciting prospects for hogget mating and future replacements.
The Rowlands use the Kelso Terminal as their black face meat breed. They like their hardiness and survival, as well as their terrific growth rates and high yielding carcasses. They expect to wean in a couple of weeks and get another good draft at similar weights, and target having 65% of their 1250 works lambs gone by Christmas before they buy in trading lambs.
A video of these lambs taken the day before they went on the truck is available at the Meadowslea Ram Sale webpage – www.meadowslea.co.nz/2021-ram-sale