2021 Bull Sale Result
Posted: 27 June 2021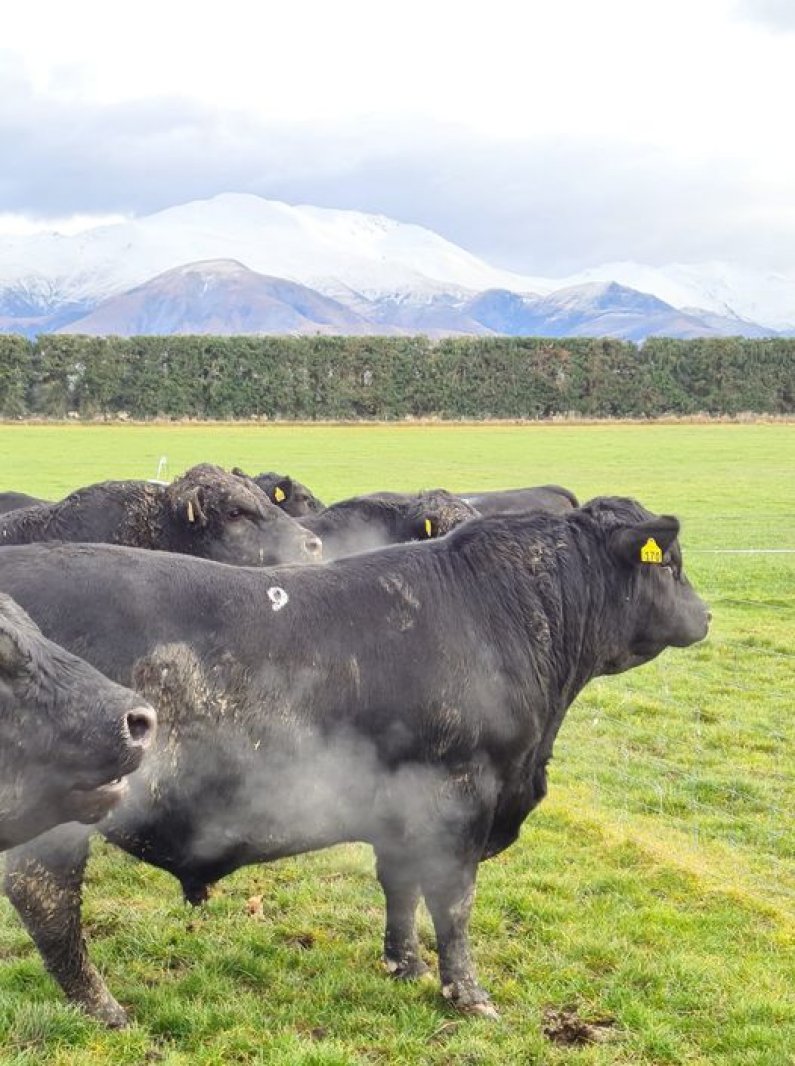 We are thrilled after another great bull sale result last Friday. Of 75 bulls offered, the stud sold 70 at our second-highest ever average of $9,300.

Top price was lot 58, sold to Glen R Angus stud near Darfield for $32,000, which was also Meadowslea's second-highest ever individual price. Other notable stud sales were lot 2, sold to Glanworth Angus near Pahiatua for $24,000, Lot 3 sold to Riverlands J Angus of Cheviot at $16,500, and lot 29 which went to Glenburn Angus in the Wairarapa, for $13,500. Other high price bulls purchased by commercial clients included lot 10, $22,000 to Hawkdun Station; lot 14, $19,500 to Thompson Livestock; lot 1, $15,000 and lot 28, $15,000 – both to Rocky Point Station.

The sale was conducted as a Helmsman-style auction, with simultaneous on-farm and online bidding using the innovative Yourbid bidding platform. All lots were offered for sale at the same time, with online bidding open for a period of 10 days. This allowed buyers a chance to go through the online catalogue, as well as detailed videos of each bull with commentary from the breeders, and a formal independent structural assessment on every lot.

Bids could be placed online through the website, or on-farm on sale day using either a smartphone or by handing slips of paper to staff.

Around 40% of buyers bidded remotely, with over 1300 users accessing the Meadowslea website over the course of the final 24 hours. The usual on-site crowd enjoyed famous Fairlie Bakehouse pies (containing Meadowslea beef of course) and the bar was open throughout the sale process, producing a convivial and relaxed atmosphere.

Bulls have been departing to their new homes over the last week, with a strong contingent going to repeat buyers on the South Island high country stations, as well as a number of new names. Destinations covered the length and breadth of New Zealand, from near Kaitaia in the far North to Te Anau.

The Yourbid bidding platform was developed by Meadowslea to hold their annual in-calf Angus female sale during lockdown in May 2020. This was the 9th sale the stud has run on the site, along with 8 others run for other studs both in New Zealand and the United Kingdom. The Helmsman-style system seems to work well for stud stock, as it gives buyers the flexibility to move from one lot to another in the order of their choosing, and allows plenty of time to make a considered decision.