2022 Autumn Ram Sale Friday 18th March
Posted: 06 March 2022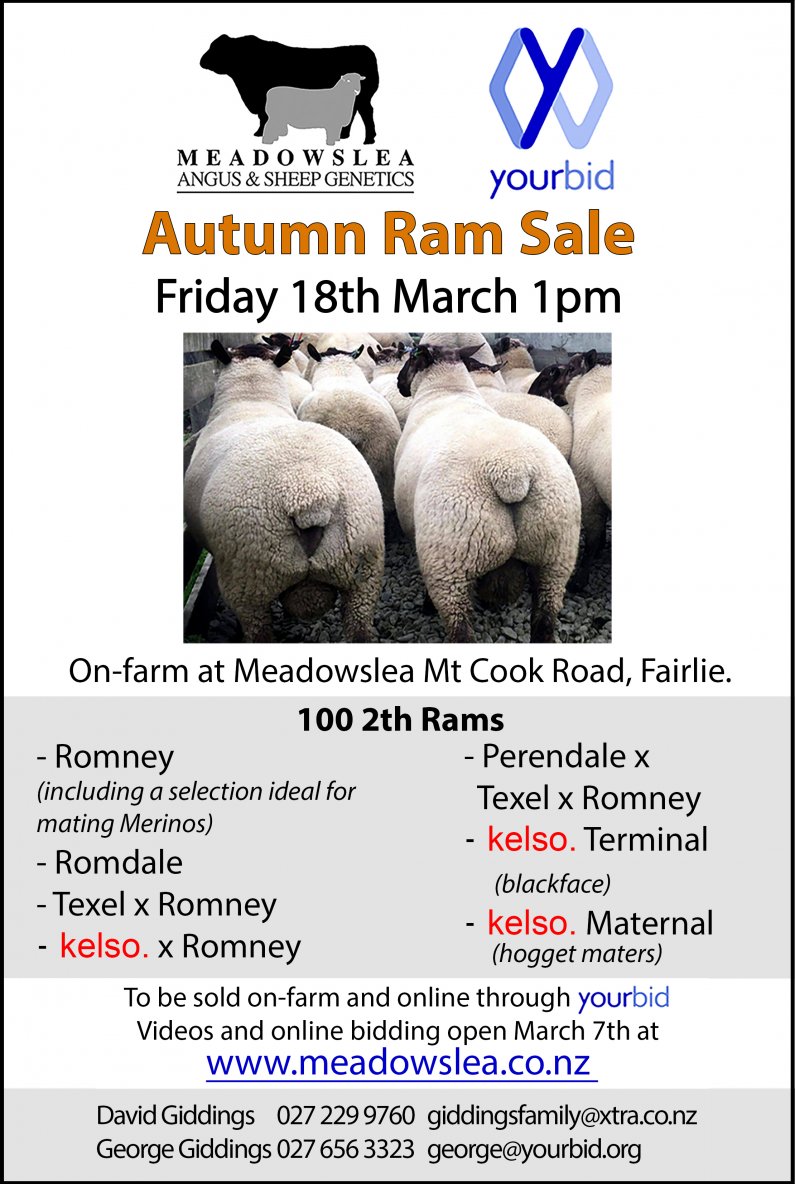 We have 90 rams catalogued for the sale this year.
There is a line of really good Romney rams, also including a line of finer-micron and finer shouldered rams ideal for mating Merinos to breed halfbreds.
We have the usual selection of Romdales, Perendale x Texel x Romneys and Texel x Romney rams, as well as some Kelso x Romneys and Kelso Maternals that are ideal for mating hoggets (we use Kelso Maternals over our own hoggets with good success).
Finally, there are a top line of 45 Kelso Terminal black-faced rams, including a line of these we recommend for mating hoggets.
The sale is online through this website, and simultaneously on-farm at Meadowslea.
We look forward to seeing you all either on-farm or online!